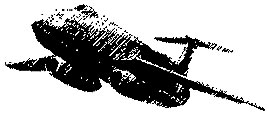 XB-51 46-685
---
Site visitor Ruth Savage was kind enough to send over some additional details on the crash of the XB-51 during filming of TTU. The details are from an Atlanta newspaper:

Georgian Identified In Bomber Crash
El Paso, Tex., March 26. The Air Force Monday identified a flight engineer who was killed Sunday when an experimental XB-51 three-engine jet bomber crashed on takeoff from El Paso International Airport. The other crewman, the pilot was seriously burned. The engineer was Staff Sgt. Wilbur R. Savage, 28, of Rte. 3, Dawsonville, GA.

Wilbur R. Savage
The outstandingg services of the late S-Sgt. Wilbur R. Savage, who was killed in a plane crash recently at El Paso, Texas, were emphasized in a letter to his mother, Mrs. May Bell Savage, Dawsonville, Rt. 3 from his commanding officer, Major Steward R. Dayton of Edwards Air Force Base, Victorville, Calif.

In his letter, Major Dayton stated Sgt. Savage had been assigned as a Crew Chief of a Martin XB-51, the only aircraft of its kind then in existence. "Maintenance of such air-craft is extremely difficult," the Major wrote, "and your son was chosen because of his excellent mechanical ability, his tremendous energy, and his ability to get along well with other people."

The plane had made its flight from California to El Paso, and was taking off from El Paso on return trip when it crashed for reasons unknown.

Sgt. Savage, 28, was the son of Mr. and Mrs. N. M. Savage. He was a native of Lumpkin County, and attended LCHS. He entered the service in 1945, and later was married in California, where his wife and 3 small children survive, and where funeral services and burial took place with full military honors. Lumpkin survivors, in addition to the parents, include 2 brothers, Lewis and Yancy, and a grandmother Mrs Martha Carney, of Lumpkin.
---
TTU Home