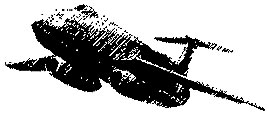 Toward The Unknown Facts
---
Oct 20, 1956: William Holden and other Hollywood presonalities attended the opening of the new base theater and viewed a screening of "Toward the Unknown," which was filmed on the base. (From Desert Wings, the Edwards AFB newspaper).
The film was to orginally been called "Flight Test Center." Apparently Larry Bell was not happy with the original screenplay when he read it. He was also asked to make an X-2 mock-up for the film. The DOD also asked for no less than 14 scenes to be rewritten before they would give permission to film at Edwards (Thanks Rob G.!).
Toward The Unknown is known as "soli nell'infinito" in Italy
List of units based at Edwards during the filming of the movie
Toward The Unknown was released as "Brink of Hell" in Britain
Warnercolor gives the film its reddish tint
Gregory Peck and Clark Gable were originally to be Maj. Bond and Gen. Banner
Toward The Unknown was James Garner's first film
TTU info can be found in Air Classics, Aug. 1989, in the article Hollywood Goes To Edwards by James H. Farmer
By way of TTU fan Mike Borland - Col. (USAF) Walker "Bud" Mahurin was the prototype for the Lincoln Bond character. Mahurin was a WWII ace with the the 56th Fighter Group, later shot down and captured in Korea, made false germ warfare confession.

TTU Ownership Details
Registration Number: RE-217-535
Title: Toward the unknown; motion picture. By aToluca Productions, Inc.
Claimant: Warner Brothers, Inc. (PWH)
Effective Registration Date: 14 Sep 84
Original Registration Date: 20 Oct 56
Original Registration Number: LP9482
Original Class: L
Thanks to Roger C. for this info - who also adds: "If I read the Copyright FAQ correctly, it is under copyright until Sep 2031 (i.e. 28 years original term, and 47 years on renewal. 75 years total)."
---

I am always looking for anything on Toward the Unknown or flight test to help this page out. If you have info, pictures, comments, anything-please e-mail me!



---
TTU Home