---
Robert Rohrer Biography
Sadly, Bob passed away in January 2010. His memories will not be forgotten: Bob's collection was donated by his family to the Ira G. Ross Aerospace Museum in Buffalo. It was such a pleasure corresponding with him and learning about his experiences. It was like Christmas Day for me when he shared his color X-2 photos for the web site. We will miss you, Bob!
- Carrie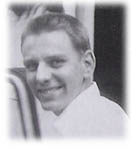 Robert A. Rohrer was born and raised on Summit Avenue in Buffalo, N.Y. The childhood friendships he formed there have lasted a lifetime. Bob became fascinated with high speed airplanes as a youngster in the 1930's. He recalls building realistic models and riding bikes out to the Buffalo Airport. "The test pilots were our heroes."
While attending Bennett High School, Bob took a summer job at Curtiss-Wright. Later at Bell Aircraft he worked a four hour shift after school riveting wings for P-39's.
Mr. Rohrer volunteered for the Army Air Corps in 1944, where he attended aircraft mechanics school and served as a flight line mechanic on B-29's. After the war, he studied Mechanical Engineering at the University of Buffalo, where he met Jean Richards. They were married in 1953 and now have four children and six grandchildren.
Bob worked at Bell Aircraft in the 1950's and was on the crews for the X-1A and X-2 research rocket airplanes during their flight test operation at Edwards Air Force Base. His task was instrumentation, acquiring data that was vital to the successful performance of both aircraft. While at Edwards, Bob was an extra in the movie "Toward the Unknown", working with William Holden, Lloyd Nolan, Virginia Leith and James Garner.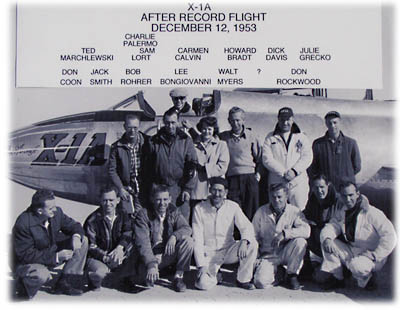 Mr. Rohrer reflects on his experience working on the X-planes projects in a documentary he produced in 1997 with a grant from New York State Council on the Arts. The video titled "WNY Launches the Space Age - The X-1A Story" uses photos, film, audio tape and technical records that Bob collected in 1953. A highlight of the program is the radio communication of pilot Chuck Yeager during the dramatic flight of December 12, 1953. Yeager flew the Bell X-1A at two and a half times the speed of sound, lost control, tumbled 50,000 feet and yet survived.
Bob started at Cornell Aeronautical Laboratory in 1960, working in Aerodynamic Research and Applied Hypersonic Research. Working under a microscope, Bob would develop, assemble and install ultra miniature instrumentation in models for testing in a hypersonic shock tunnel. As crew chief, Mr. Rohrer was responsible for the physical operation of the shock tube facilities.
After retiring from Calspan in 1990, Bob redirected his energy to genealogy, ham radio and antique cars. He has restored a 1936 Ford Phaeton to Grand National level and now enjoys showing the car at Western New York events. Mr. Rohrer serves on the board of Niagara Frontier Aviation and Space Hall of Fame and utilizes his annual trip to Southern California to act as a liaison for the Niagara Aerospace Museum and Edwards Air Force Base History Office. He has preserved and shared original documents from the X-planes projects such as film, photographs and technical data records.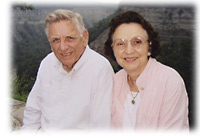 With a home base in Tonawanda, NY; Bob and Jean Rohrer travel to Laguna Beach, Ca. and Fairfax, VA. to visit their children and grandchildren. Bob is a member of the Aero Club of Buffalo, American Legion Lorenzo Burrows Post #78 and UB Alumni Association.
---
X-2 Home