Edwards AFB: Then and Now
In September 2016, I visited Edwards AFB as part of a small group celebrating and remembering 60 years of the X-2 and the movie Toward The Unknown As part of the event, we visited a number of areas that have been seen in photos and movies. I thought a "now and then" page would be a fun trip through history. Enjoy!


Page 1 | Page 2
---
Then
From Toward The Unknown, Linc visiting Polly Craven after Joe's crash. This scene was filmed at Pete Everest's home in South Base housing.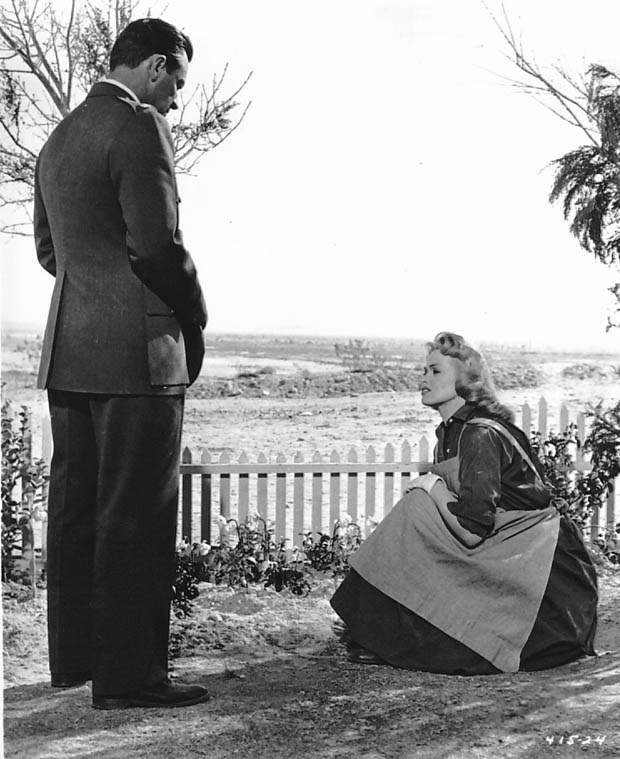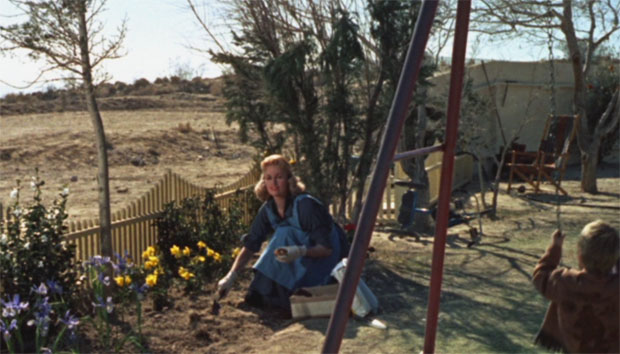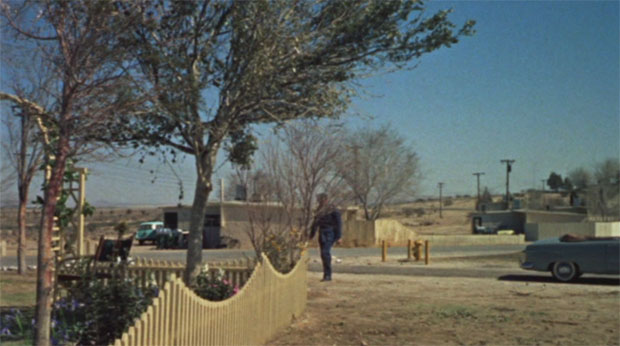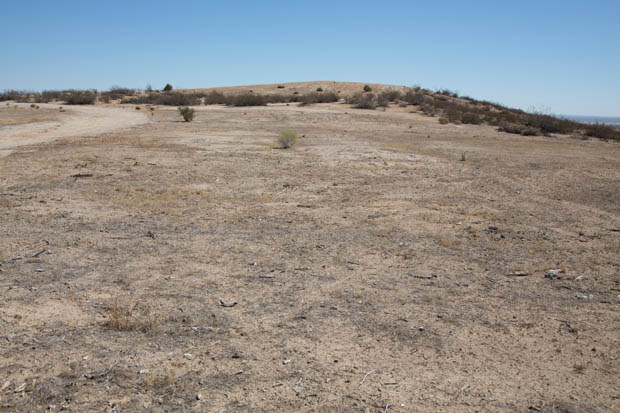 Today - Dirt. Sadly, the old housing was razed years ago. However, this is the general area where the Everest home was. This view is looking toward the hill where the old base commander's house sat. The lakebed is to the right, out of frame.
---
Then
The Bell Aircraft Hangar at Edwards, as seen in Toward The Unknown.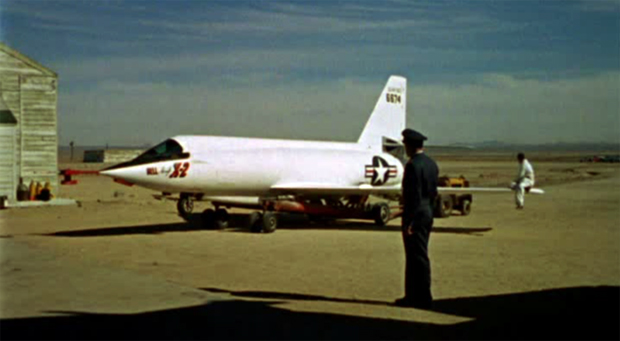 The view looking out of the hangar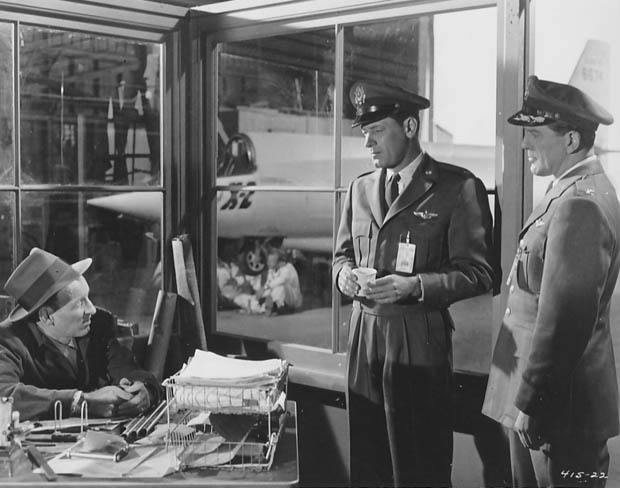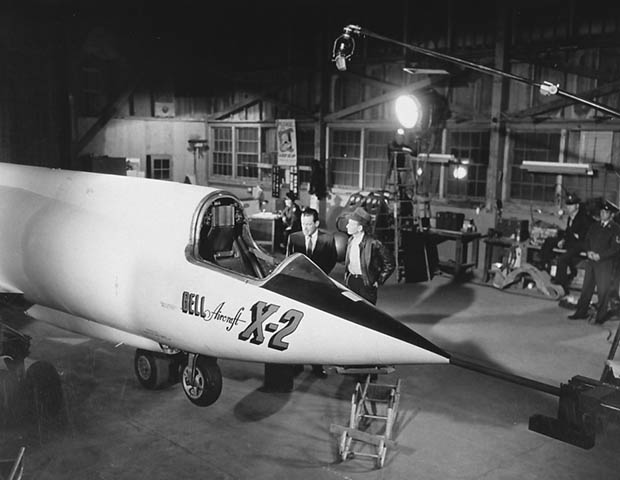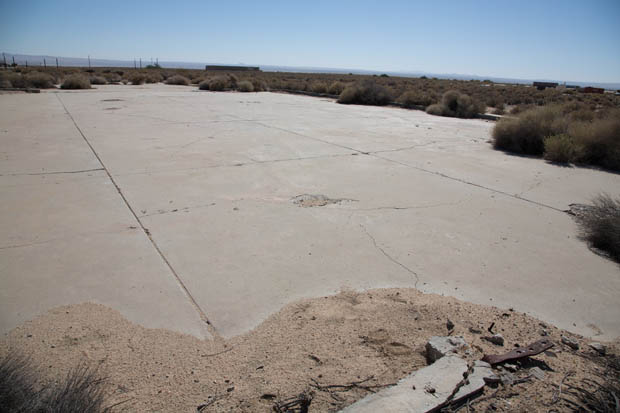 Today - The Bell Aircraft hangar...just the foundation remains.
---
Then
The Glen Edwards portrait, as seen in the Officers Club in Toward The Unknown.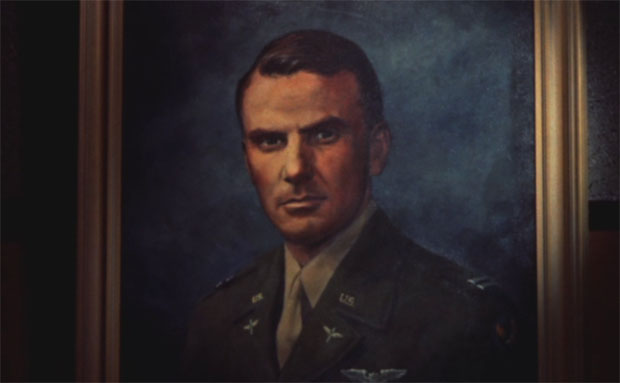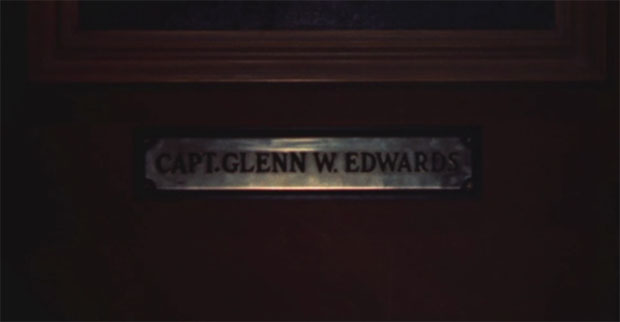 Hmm..."Glenn"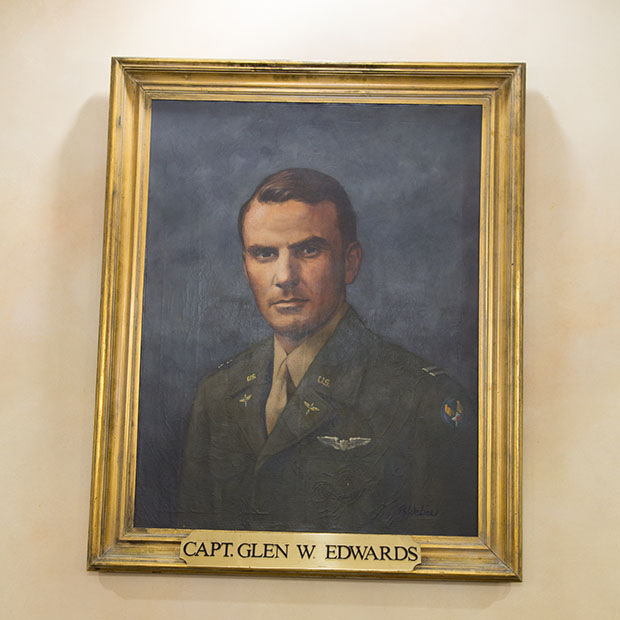 Today - The same portrait, currently on display at Club Muroc, Edwards. Somewhere along the line the name was updated. And yes, it's like his eyes follow you no matter where you are in the room.
---
Then
The X-2 rocket test area, an old WWII revetment. Notice the adobe wall behind the X-2. This same two-sided wall can be seen in the aerial photo, below.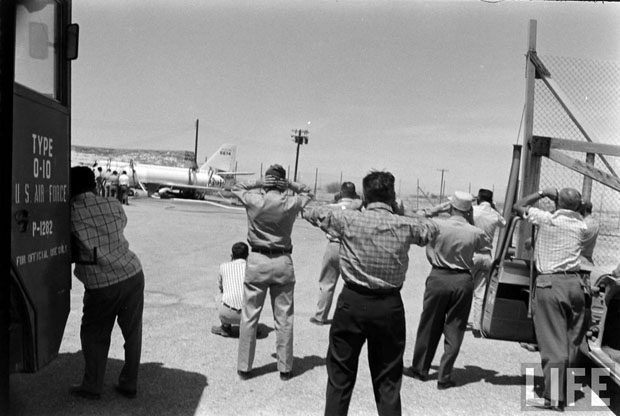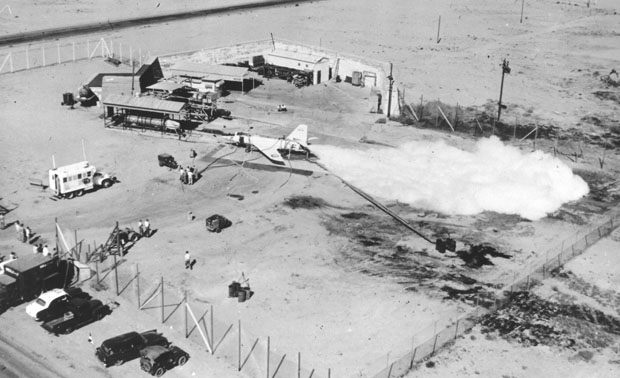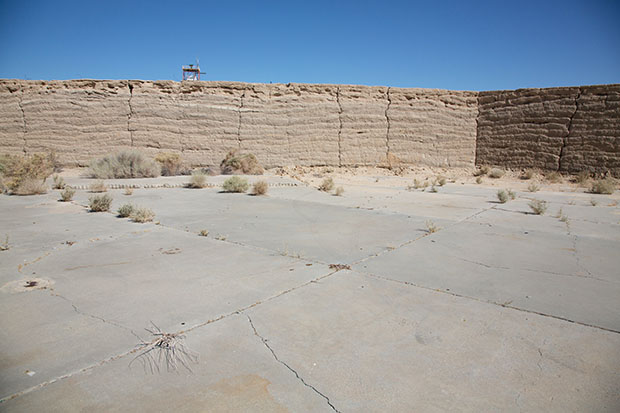 Today - The adobe revetment wall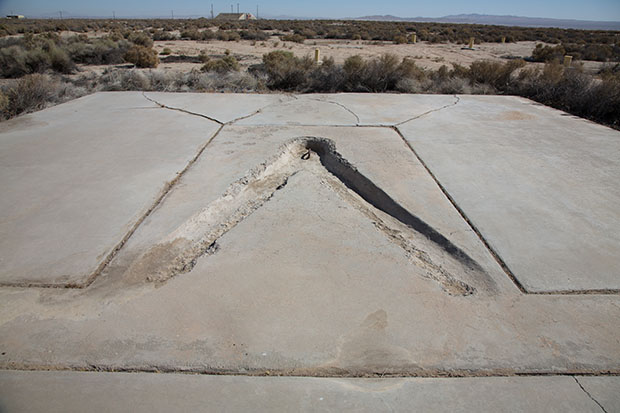 Today - Tie down for the X-2
---
Then
B-50 hydraulic lift, South Base.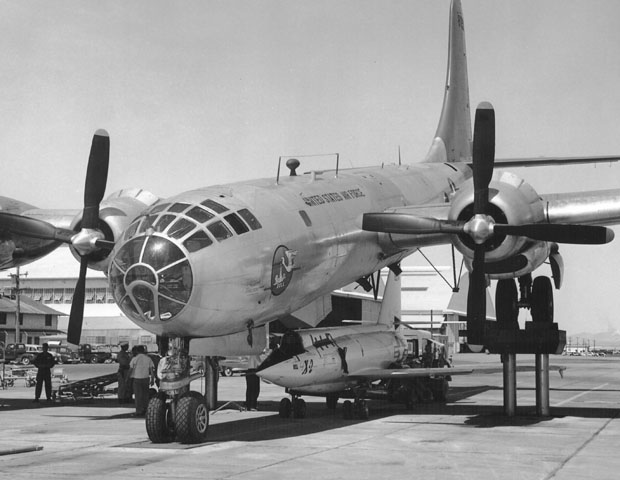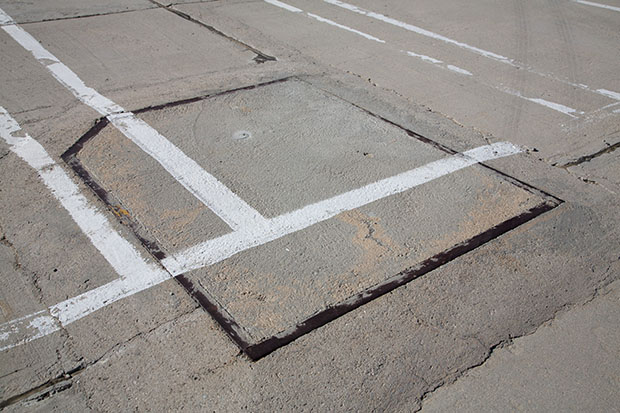 Today - One of the rear wheel hydraulic lift pads. The white lines are for the parking lot that sits at the site today.
---
Then
Edwards AFB Theater, October 20, 1956 for the premier of Toward The Unknown and the grand opening of the theater.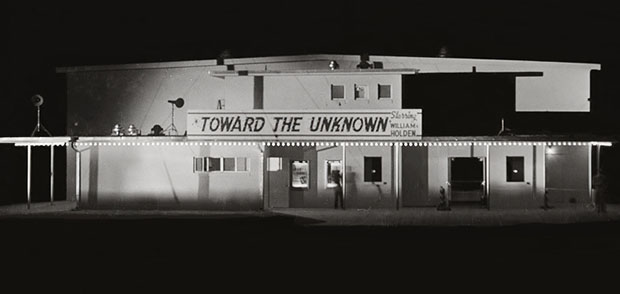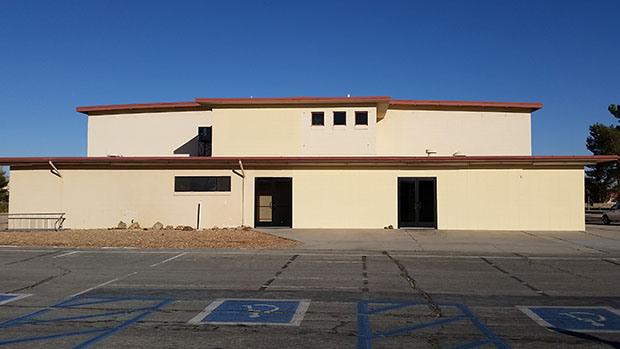 Today - The theater, September 2016
---
Then
Old South Base Tower, as seen in Toward The Unknown.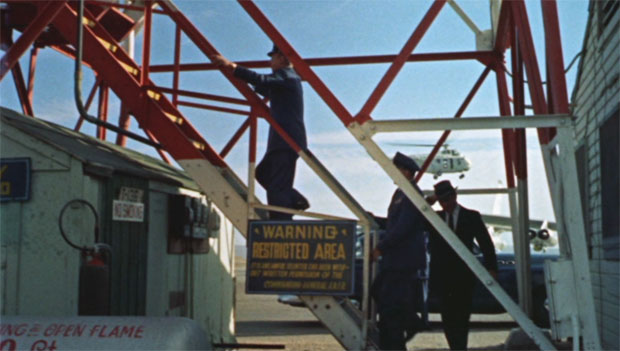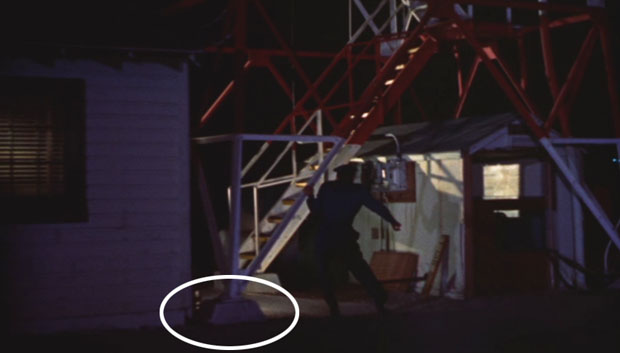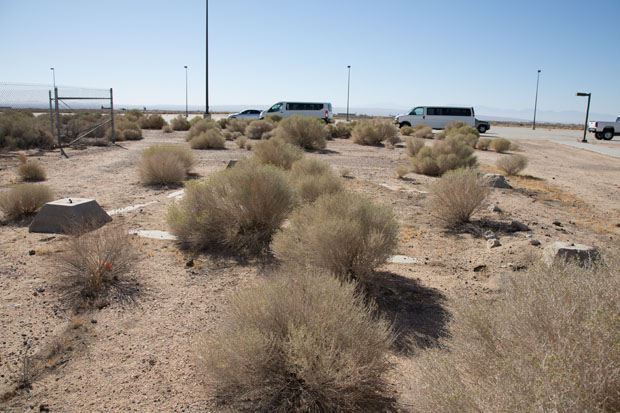 Today - The concrete foundations for the tower, South Base.
Page 1 | Page 2
---
X-2 Home