Edwards AFB: Then and Now
In September 2016, I visited Edwards AFB as part of a small group celebrating and remembering 60 years of the X-2 and the movie Toward The Unknown As part of the event, we visited a number of areas that have been seen in photos and movies. I thought a "now and then" page would be a fun trip through history. Enjoy!


Page 1 | Page 2
---
Then
In "The Right Stuff," Gordo's house in the old South Base housing area.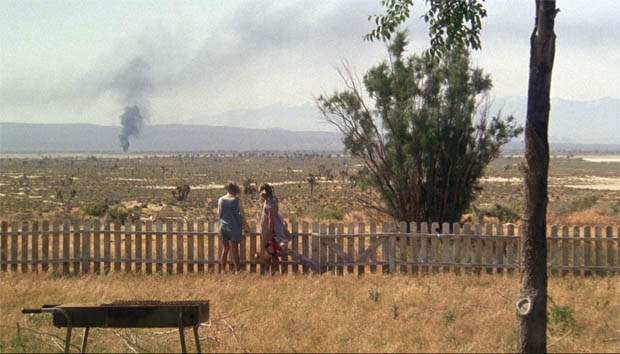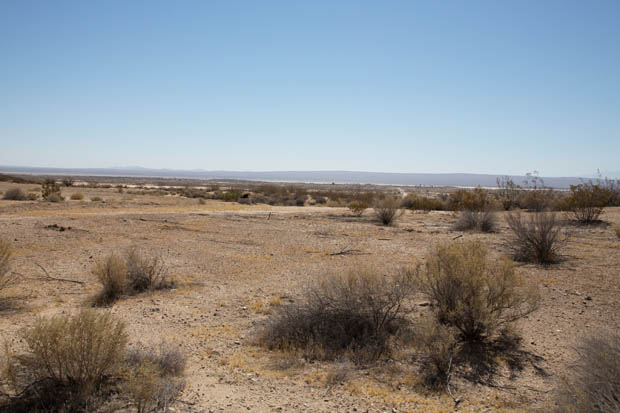 Today - South Base housing area today. This is the general area where the above scene was filmed. There's no trees left.
---
Then
Muchea, Australia - as seen in The Right Stuff. This is actually Edwards AFB.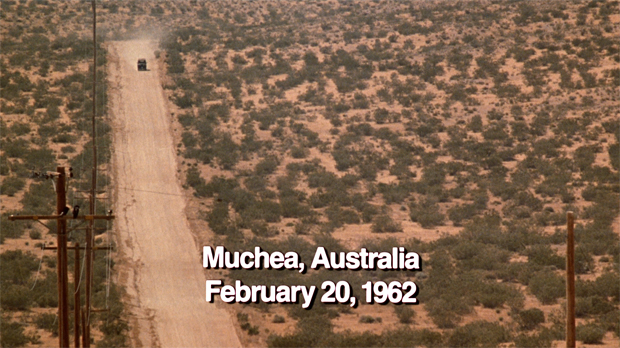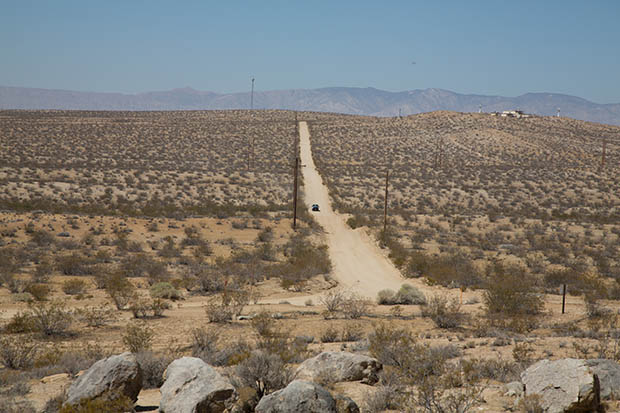 Today - The same dirt road on Edwards today. Where the photo was taken toward the road is where the scene with the Aborigines was filmed (seen from the car in photo below).

Sing with me..."Waltzing Matilda..."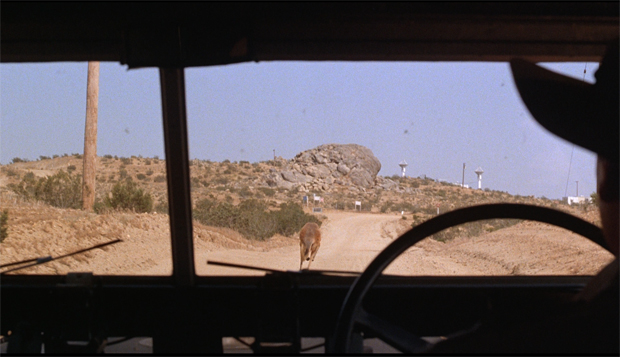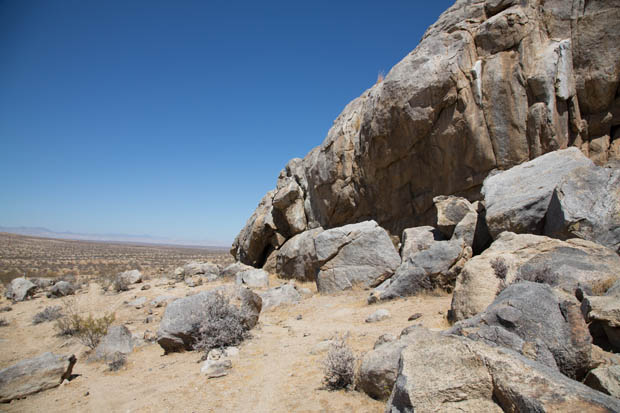 Today - The rocks where the Aborigines were seen performing their ceremony as John Glenn was orbiting.
---
Then
North Base Hangar during the XP-59 days.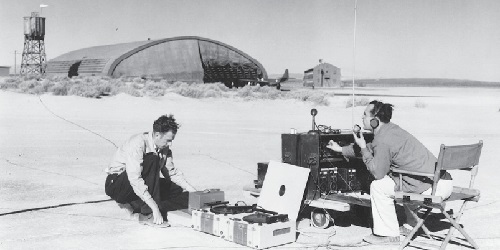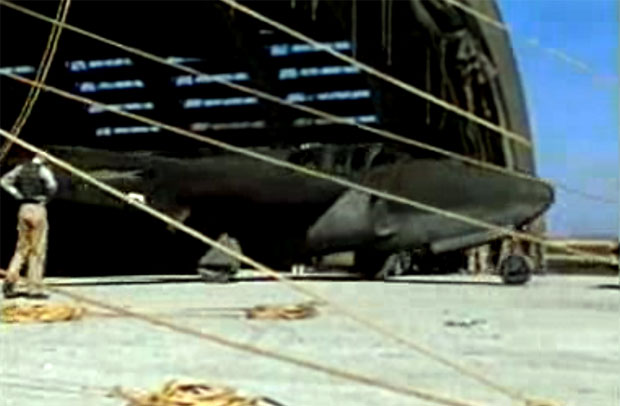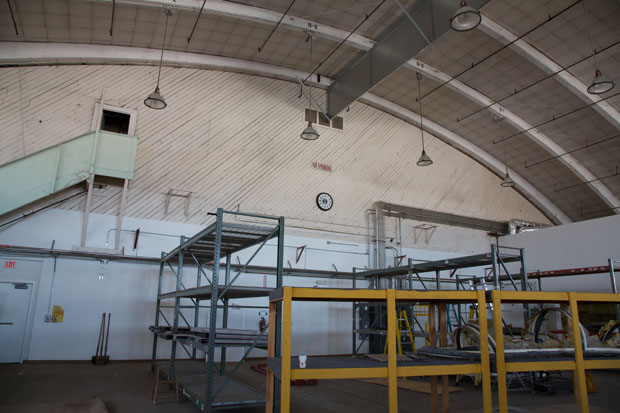 Today - The back wall of the hangar, used by the Air Force Flight Test Museum for storage.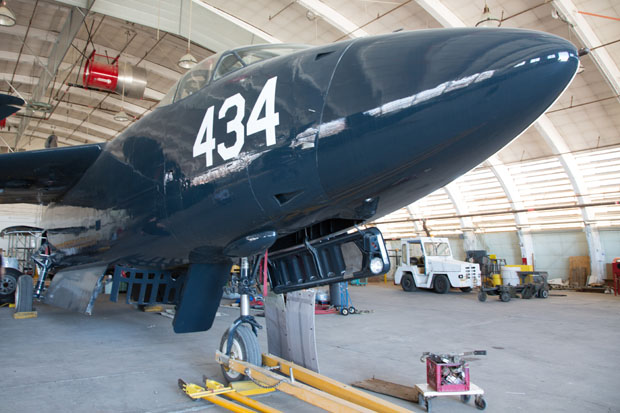 Today - Douglas A3D-1 Skywarrior (135434) stored inside the hangar.
Page 1 | Page 2
---
X-2 Home