---
If the X-1 can have a stamp, why not the X-2?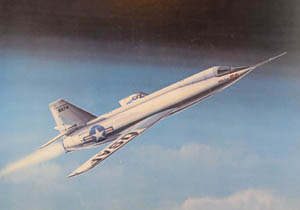 Wouldn't you love to see the Bell X-2 on a stamp?
Write to:
Citizens Stamp Advisory Committee
Stamp Development US Postal Service
1735 North Lynn St. Room 5013
Arlington, VA 22209-6432
And tell them so!


What's so special about the X-2?
40 degree swept-wing research airplane
Triple sonic (3 times the speed of sound), rocket powered
Conceived in 1945 (before the sound barrier was broken)
Constructed of heat resistant alloys
1956 world's altitude and speed records
- 126,200 feet (38,466 meters)
- 1,196 miles per hour (1,925 km/hr)
Guyana's X-2 stamp (yes...Guyana)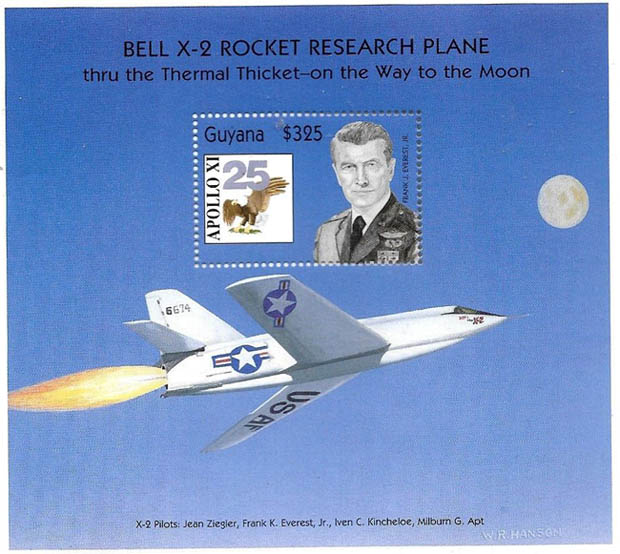 ---
X-2 Home