---
Bob Kempel is a good friend of mine and was also a friend of Dick's. When Bob told me about his passing, I realized I didn't know too much about his engineering career aside from the X-2 and tried looking online. Not much there either. I thought it would be only fair that someone who knew him would put together a quick bio on this extrodinary individual.
---
Richard E. "Dick" Day
On July 4th one of this nations outstanding heroes passed from this life.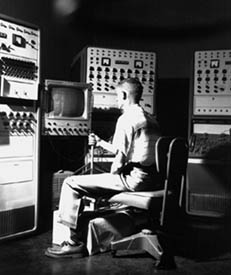 In 1940 Dick was an RCAF pilot and later a U. S. Army Air Force WW II B-17 pilot, with 24 missions over Europe, and later an instructor pilot. Following Dick's military career and education, in 1951, he joined the National Advisory Committee for Aeronautics, at Edwards AFB, as a research engineer. Among the notable programs Dick participated in were the: X-1, X-2, X-3, and the X-15. Dick was a pioneer in the field of real-time computerized piloted simulation of experimental airplanes for use in flight test. Later, Dick became a member of the space community at Johnson Space Center. While there, he participated in the Mercury Program and on to the Space Shuttle. Dick was a key member in the development of astronaut training and a member of the astronaut selection board. He has many more accomplishments and contributions, but too numerous to mention here. Dick was truly a bonafied American hero.
Dick will be remembered as an outstanding mentor, a superlative gentleman, and friend as well as for his outstanding engineering ability and capabilities as an engineer's engineer. His last technical report was published by NASA in May 2004.
Dick will be greatly missed. Richard: We salute you!
Robert W. Kempel, Senior Aerospace engineer
---
Photo from NASA Dryden photo collection - see more here.