---
Captain Mel Apt Memorial
On June 17, 2012, the Amateur Aerospace Archaeologists of Southern California erected a memorial to Captain Milburn "Mel" Apt. The memorial stands near the X-2 fuselage crash site in the Kramer Hills. View memorial plaque.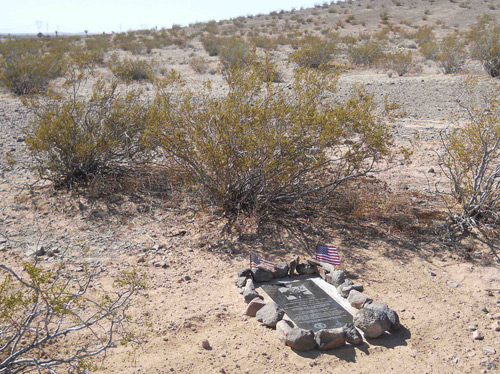 How to Get There
To visit the monument, use the coordinates:
N 34 52 31 X W 117 29 49
Directions from US Hwy 395:
Take public lands open routes:
KH5202 East for .5 mile.

KH5239 Northeast for .25 mile

KH5241 North for .25 mile
The monument is about 20 yards south of the crash site. When reading the inscription, one can look up and see the debris field "head on."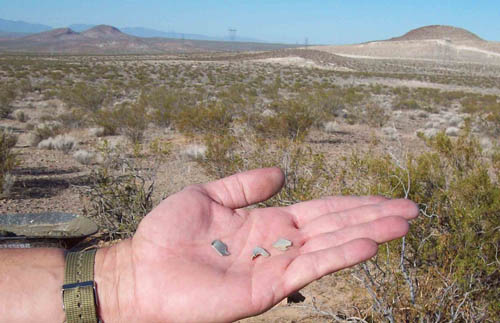 Three small specimens of K-Monel wreckage encapsulated in the monument.
Remember…
The site was not touched in any way - please respect the site. Visiting vehicles should stay on the dirt road. Driving off road in the area is prohibited.
If you see any trash in the area, please pick it up and help keep the site clean. Unfortunately, trash from the highway is getting bad.
Thank You
I want to thank Greg Frazier for passing along all the information on the memorial and the Aerospace Archaeologist group for remembering Capt. Apt and the X-2. Greg would also like to pass along his personal thanks to Tom Rosquin for his help on the project.
Sadly, the Bureau of Land Management did not want to work with the group on this project.

---
Bell X-2 Home